Learn Self-Defense And Competition Skills In Our Adult Martial Arts Classes
Whether you're training for sport, self-defense, or total-body fitness, we've got you covered at Kaboom BJJ in Surrey. Our Adult Martial Arts program offers comprehensive Brazilian Jiu-Jitsu classes that are perfect for all experience levels.
This is a co-ed program and is designed for ages 13+ and offers you hands-on instruction in a safe, supportive environment.
Fill out the short form on your screen to learn more!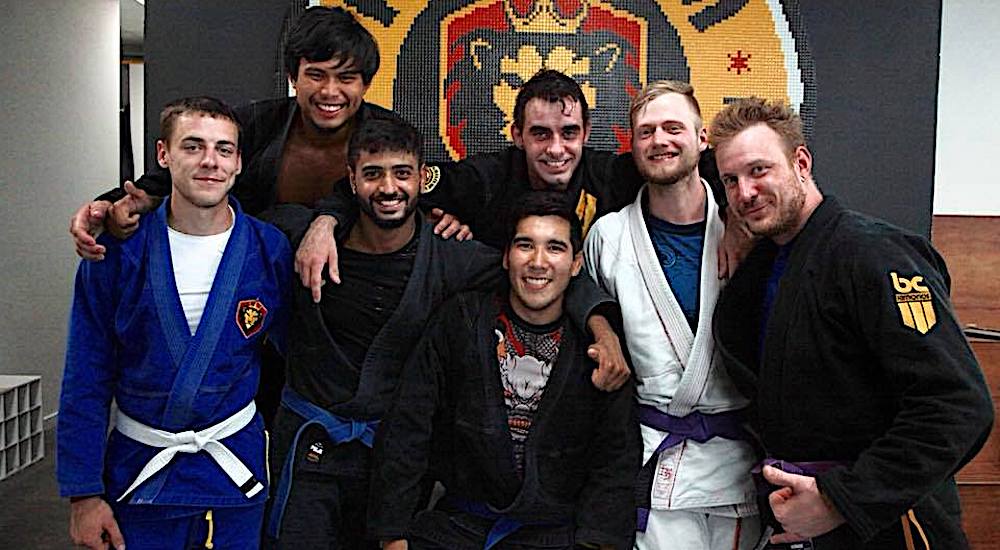 Why Is Our Adult Martial Arts Program Right For You?
At Kaboom BJJ, we are dedicated to the sport of Brazilian Jiu-Jitsu and we are excited to make this action-packed system accessible to people of all backgrounds and skill levels. Our classes include comprehensive instruction that is designed to build you up one step at a time.
From day one, you'll take on the best ground-based training with a focus on generating leverage over any opponent. Our instructors will help you move with complete efficiency and effectiveness and learn how to maintain ground control from any position.
Our Adult Martial Arts classes in Surrey can teach you:
Lightning-quick takedowns and transitions
Ground control skills including locks and holds
Defensive maneuvers to regain momentum
Submission strategies to help you come out on top
AND You Can Enjoy A Great Total-Body Workout
Our focus in the Adult Martial Arts program is on your development as a BJJ student. But we're also working hard to keep your body guessing week after week and help you enjoy incredible results in no time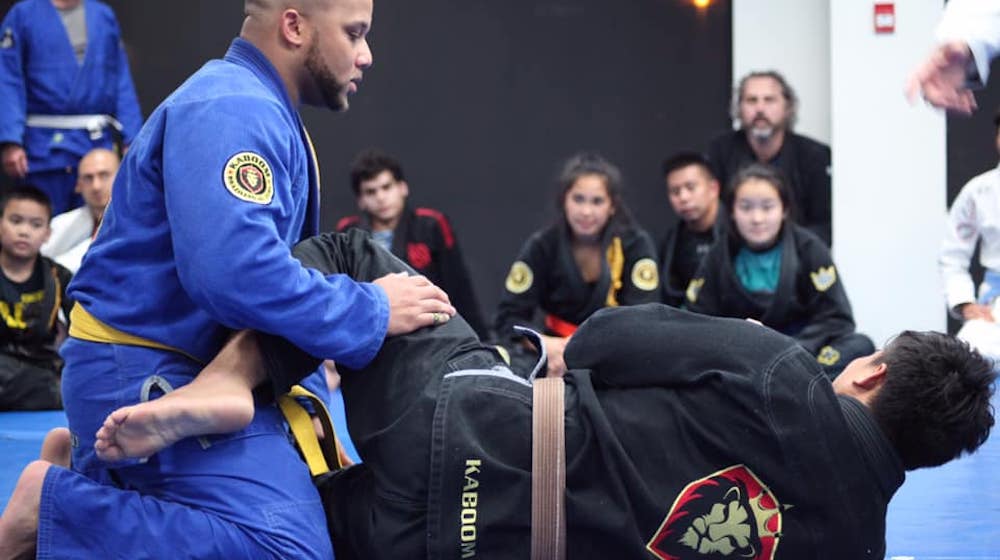 At Kaboom BJJ, no two classes are the same. We'll help you challenge your body and get the most out of every workout - without even realizing how hard you're working!
We're helping men and women all across Surrey:
Burn fat and build total-body strength
Improve your speed, strength, and agility
Develop incredible endurance in no time
Enjoy a great sense of accomplishment after every class
Join Us For Surrey's Best Adult Martial Arts Classes Today
Don't miss out on everything we have to offer here at Kaboom BJJ in Surrey. Our Adult Martial Arts classes offer the highest quality BJJ instruction around and we can't wait to show you what we've got.
All experience levels are welcome.
Just fill out the short form on your screen to learn more!